About Granite
Granite is an igneous rock, which is the oldest type of all rocks, and made up of crystals. Granite is common and widely occurring, and is usually found in the continental plates of the earth's crust. The word granite derives from the Latin word granum, which means grain. Typically, granite is medium to coarse grained in texture, and is virtually always massive, hard and tough. This material has garnered widespread usage in building construction and is one of the hardest stones available. The color of granite can be white, pink, gray, and even black. Granite, with its dense grain, polishes to a beautiful high gloss, and is hardy to all environmental conditions.
Call Us Today!
Our selection is the best in the area with over 50 colors in stock. Stop in today to view all the options in our newly renovated showroom!
Products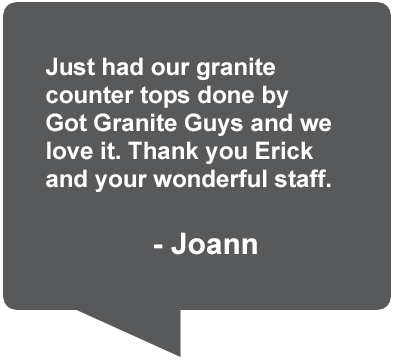 Quality Guarantee
We take pride in what we do. Satisfaction with our products and services is always guaranteed.